Membership & Insurance  Cover Available to Groups, Clubs & Individuals
‍We are an independent martial arts association, founded in 1992, who pride themselves in being completely free from any political interference in the running of our member clubs
‍

‍Our membership provides you with everything that you need included in a single Student membership.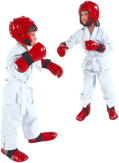 What We Have To Offer At a Glance
•

Insurance Cover

•

Member to Member

•

Personal Accident

•

Public Liability

•

Professional Indemnity

•

Advise on Running your Club

•

DBS Checks

•

Advise on Risk Assessments

•

Grade Recognition

•

Certificates

•

Access to Our Printing Service

•

Club Membership

•

Free Club Listing

•

Black Belt Register
‍Complete the club listing form and get your club listed in our club directory for free with no further obligation. For a more detailed entry you can affiliate your club.
We can provide you and your instructors with a DBS disclosure service using our on-line application
Temporary Insurance Cover
‍Want to run a short taster course for new students but would like them to be insured. Then our temporary insurance cover option is designed just for you. This is available as part of our membership service to your club.
Making a Payment
Please go to the payment section on the main menu for all membership and Insurance payments & to complete the on-line membership form
For DBS Applications please go to that section